Attention Valkyrie Force, it's time to move out!
Dark Rose Valkyrie
launches for the PlayStation 4 system today for North America and June 9 for Europe, in both physical and digital formats!
They've got a special batch of release day screenshots! If your teammates take enough damage during battle, their costumes will break. This set of underwear screenshots shows just how powerful the Valkyrie Force looks, even without their uniforms!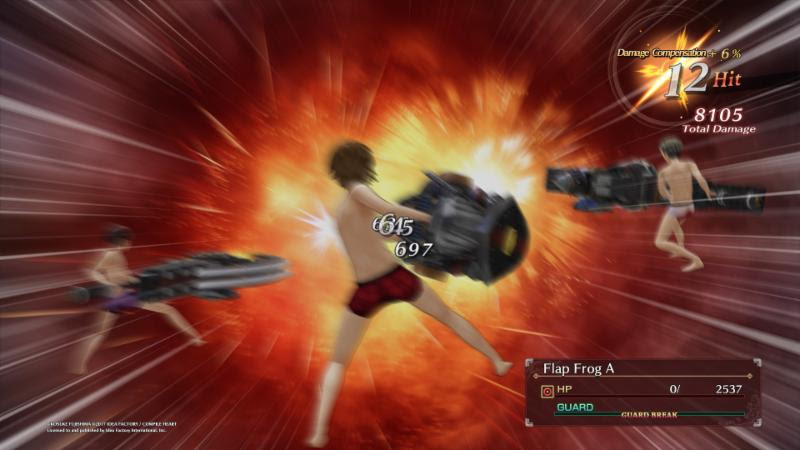 Featuring the talents of Tales of series scenario writer Takumi Miyajima and Tales of series character designer Kosuke Fujishima, this JRPG for the PlayStation 4 system appoints you to lead an elite military force known as ACID (Anti-Chimera Interception Division) to stand between humanity and those transformed by a mysterious virus. Fight using customized weapons, team attacks, the powerful Overdrive mode, and more! But beyond battle, you'll have to interrogate teammates to find who's been turned in order to save the world. Will you find the traitor in time?